25 Top Test Automation Tools
We have compiled an ultimate list of the 25 best test automation tools.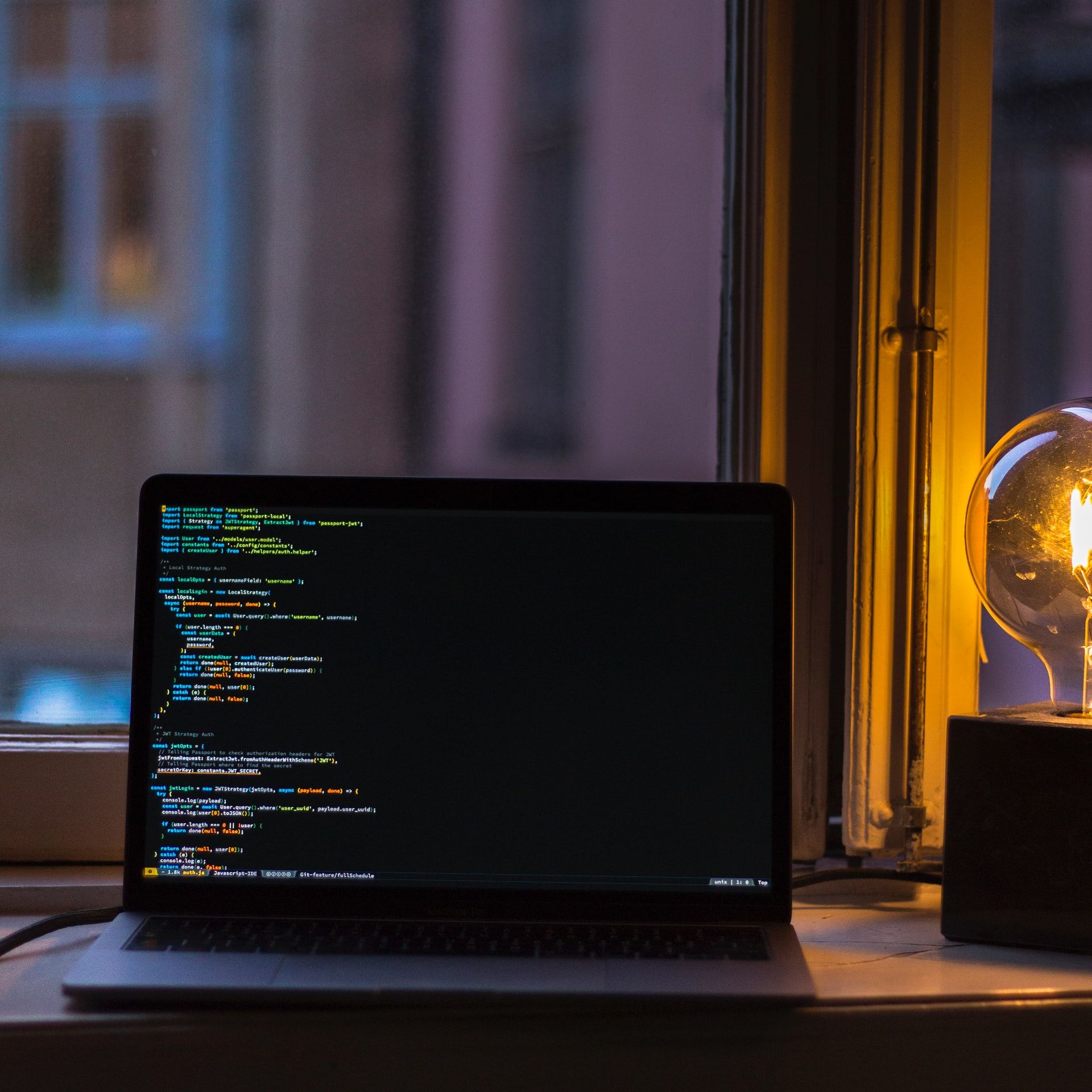 We invite you to cast a glance at the list of 25 top test automation tools for your product. Our goal was to create a register where everyone could find a piece of software that they would like. Therefore, we have included in this selection not only the most popular automation testing tools but also less recognizable niche products belonging to completely different pricing tiers.
We hope you find a lot of useful information in this round-up article. Let's get started!
What Is Test Automation?
Simply stated, test automation is a kind of method established on the idea that the majority of the testing operations should be automated by means of task-specific apps. In turn, automated testing tools are such solutions that help engineering and quality assurance teams inspect their projects.
These solutions can streamline the entire software development process by minimizing or completely eliminating the manual testing phase, as well as greatly improve the performance of the final creation. To a separate type of such solutions belong the apps that make it real to carry out test automation without code – namely, via a text- and visual-based user interface.
Recent testing tools contribute to software agencies helping them to save resources on the great variety of tests that require cyclical repetition at different stages of software production. Moreover, there are plenty of automation apps that have test data management tools and a built-in statistical toolkit – this very fact makes it doable to thoroughly analyze the results of the tests and adjust the current strategy in conformity with the newly acquired information.
Software companies resort to testing automation because they see salvation in this software. Actually, there are plenty of weighty reasons to think so. For example, when tests fail, QA automation tools explicitly signal the cause of the bug and provide the QA team with a vast collection of related artifacts. This allows you to get better feedback regarding the product's performance and existing problems. In addition, numerous automation frameworks use AI technologies, specifically self-healing scripts, which allow you to adapt old scripts to, say, interface changes.
You can read more about the history and evolution of modern test case management tools in another informative article written by our experts.
What Are the Best and the Most Popular Automation Testing Tools?
Before unveiling our roster of the most technologically advanced and at the same time most popular software testing automation tools, we should make a tiny note on the margin about what we were guided by compiling this catalog of automated testing tools.
In the following listing, we have gathered info concerning the 25 best automation testing tools. We have included apps that may be of interest to a fairly broad and diverse audience. This register contains highly professional tools with immense functionality and simple solutions that will be easy to use even for people who do not have tech expertise. All the mentioned solutions advocate various lines on prices, so everyone will be able to find an automation solution that will suit the budget.
Our picks are hinged upon the tops published by research agencies, the information provided by review aggregating websites, and the personal opinion of the in-house testing automation experts.
Separately, we would like to draw your attention to the fact that all the listed test management tools deserve your time since all of them have some merits to one degree or another.
1. DogQ
DogQ is a no-code tool for automating the web app testing process. A distinctive feature of this product is an easy-to-use GUI via which you can create test scenarios. This means that people without a technical background, including managers and web designers, can master this software in a very short period of time. The onboarding buddy will be added in the next release, so stay tuned.
Key advantages:
Friendly and nice user interface;
Free trial;
The subscription fees depend on the scope of testing;
For professionals and nonprofessionals.
Weak points:
There is no way to test desktop and mobile applications.
2. Katalon
Katalon Studio is a versatile low-code solution that will allow you to efficiently handle a large number of tasks. The app belongs to the most popular automation testing tools having 100K+ clients from 150+ countries. This computer product is suitable for testing large desktop, various mobile, and any web applications, as well as API testing.
Key advantages:
One of the most popular solutions;
The abundance of functions;
Free version;
Suitable for diverse projects, regardless of their scale.
Weak points:
Not the most intuitive and fast interface.
3. Worksoft Certify
Worksoft certify is a powerful test case management tool for continuous testing. The companies resorting to Worksoft Certify, claim that the ROI over 5 years reaches 548%. The use of this product can also reduce the total cost of ownership. The tool developed by Worksoft is suitable for mobile and web testing. It can be easily integrated into functional and agile testing pipelines as well.
Key advantages:
Integrations with JIRA, ServiceNow, SAP Solution Manager, etc.;
Suitable for DevOps or Agile methodologies;
Comprehensive customer support;
Suitable for automated testing of large projects.
Weak points:
A difficult to learn software that is designed for professionals only.
4. Perfecto
Perfecto is a software test management tool that executes scripts using the cloud. This software solution is preferred by many Fortune 500 companies. Perfecto boasts a huge number of integrations and extensive functionality. To make a long story short, it is the instrument that all professional testers are dreaming of.
Key advantages:
Really a lot of useful integrations like Android Studio or Bamboo;
Wide testing functionality including real user simulation and biometrics-based options validation;
A top choice for desktops, web apps, and mobile testing;
Suitable for use by professional QA engineers on various complex projects.
Weak points:
5. Leapwork
Leapwork is an unusual entry into our roster of top testing automation tools. The reason is that it is a completely visual-based toolkit. This means that the creation of testing scenarios is fully visualized in the form of a graphical layout. This feature makes the tool simple and quick to learn. Leapwork can deal with functional and UI testing, regression and continuous testing. This app also belongs among the most popular tools for automation testing according to GetApp.
Key advantages:
High popularity among QA specialists;
Easy-to-use visual-based user interface;
Proper support services, webinars, podcasts, etc.;
Suitable for use by people without a technical background.
Weak points:
No low-code testing option.
6. ACCELQ
ACCELQ is another cloud-based test management tool that is designed to check the performance of web (backend and API), mobile, and surely desktop digital solutions. The main element of this product is zero coding – all tests can be prepared and run without typing a chunk of code. The developers of ACCELQ claim that their app can speed up the testing process by 3 times and reduce its cost by 50%.
Key advantages:
Zero-coding approach to quality assurance;
Suitable for the automated testing of packaged software (eg.: SAP, Oracle, and SalesForce);
Pre-created testing assets;
A great option for mid-sized and large projects.
Weak points:
No tool tips in the UI;
High prices of a subscription plans.
7. Test Project
The main advantage of Test Project is its community. There are plenty of test case management tools. However, not all of them can boast that they have gathered around themselves a group of enthusiasts who make a great contribution to the evolution of the product. But what concerns QA automation, Test Project can be utilized for both mobile and web testing (including API tests).
Key advantages:
Completely free to use;
Has a friendly community of users;
The forum is full of activity;
Cloud and offline modes.
Weak points:
No desktop app testing;
Not so informative dashboard;
A modest number of integrations.
8. Testerum
Testerum is an automated testing tool with a minimalistic graphical GUI. The creators of this solution note the fact that Testerum is one of the most comfortable automation apps that are available today. The software solution is based on Selenium and facilitates cross-platform QA tests. By the way, it is an open-source app, which means you can use it at no cost and without limitations.
Key advantages:
Open-source software;
Minimalistic user interface;
Easy to master;
Top choice for basic project testing.
Weak points:
Web-app testing only;
No AI- and ML-based features;
No low-code automation;
No vital integrations.
9. Preflight
Preflight is another no-code app on our list of top testing automation tools. This solution has built-in AI functionality that can detect unspecified changes in CSS styles and update the old test scenarios so that they continue to run without errors. Preflight has options for cross-browser testing, a scheduled testing function, and a handy test editor.
Key advantages:
Stylish user interface;
Free version;
Useful CI/CD integrations;
Suitable for small and medium projects.
Weak points:
Web tests automation only;
No functionality for low-code tests.
10. Testim
We have included Testim in our automation testing tools list since it is easy to learn and feature-rich UI testing software. This solution has an informative dashboard, a statistical toolkit, and AI-based functions, namely self-healing scenarios. Importantly, Testim makes it real to automate your QA processes both with a no-code interface and by writing your own scripts.
Key advantages:
Free version;
Training, coaching, and webinars;
A good choice for small or medium software agencies.
Weak points:
Does not support iOS and Android apps testing.
11. LambdaTest
LambdaTest is an automated testing tool that utilizes cloud technologies. This software can be implemented to execute cross-browser testing by means of a reliable cloud infrastructure that supports multiple test automation frameworks, including the most widespread, such as Appium, Cypress, Selenium, Puppeteer. On the website, it is announced that via LambdaTest web app testing can be accomplished on more than 3,000 mobile and desktop browsers. In addition, LambdaTest is one of the most popular software testing automation tools with over 1 million users.
Key advantages:
Supports CI/CD pipeline;
3000+ mobile and desktop browser configuration;
Strong-knit and vivid community;
Due to the low cost (including the free version), the app is suitable for small firms and freelancers.
Weak points:
No zero-code functionality.
12. Selenium
Selenium is another open-source product for the automation of web testing. The framework is also embedded into many other more favored automation tools. Selenium itself provides 3 QA automation instruments: Selenium WebDriver (for browser-based regression tests), Selenium IDE (for exploratory testing), Selenium Grid (for testing in several environments).
Key advantages:
It is a time-tested solution that has been constantly updated since 2003;
Good documentation and great community;
It's an open-source framework that could be utilized with no restraints;
A nice choice for any web engineering project.
Weak points:
Tech support via official user groups;
Suitable only for web testing.
13. TestComplete
TestComplete is an old-school solution that is definitely in the league of most popular tools for automation testing. Actually, it was developed over 20 years ago. But it is updated periodically and has quite a dedicated fan base. TestComplete can be used to run tests for iOS, web, Android, and even desktop apps.
Key advantages:
Zero coding platform with more than 1500 environments;
Totally free and pretty cooperative tech support.
Weak points:
This software can be used only for some types of testing (for example GUI testing);
It is pretty old-fashioned.
14. TestRigor
TestRigor is a software test management tool that can help you to automate manual testing and thereafter gear up the entire engineering process. This software has a simple graphical interface in plain English, which greatly facilitates the mastering of this solution. TestRigor is designed in such a way that it is convenient for both QA engineers and product leaders to utilize.
Key advantages:
Lots of integrations like Gitlab, Jenkins, Jira, and Azure DevOps;
High security and privacy standards (SOC2 Type2 certification);
Free (public) version;
Custom pricing plans.
Weak points:
No options for low-code automation.
15. Silk Test
Silk Test is an automated test case management tool that could accelerate regression and functional testing of a large chain of various software solutions, including mobile and web projects. Skill Test is suitable for teams practicing continuous integration and continuous deployment pipelines, as it has all the necessary integrations.
Key advantages:
Testing of the cross-platformity;
Support of collaborative QA automation;
Valuable CI/CD add-ons;
Appropriate for small and large projects.
Weak points:
Very few tools for codeless automation;
An old-style user interface.
16. BugBug
BugBug is a modern zero-effort solution for automating quality assurance processes. The creators of this solution claim that by means of their suite of software it is possible to achieve high test coverage without hiring new employees and without slowing down other processes. BugBug has functionality for monitoring and scheduling tests, as well as options for all essential integrations (Bitbucket, Zapier, GitLab).
Key advantages:
Free version;
Running scenarios locally and in the cloud;
Codeless options;
It deserves the attention of startups and small companies.
Weak points:
A small functionality that is suitable only for testing websites.
17. Cucumber
Cucumber, like TestComplete, was developed by Smartbear to improve the performance of QA teams. This QA instrument is built around the Behavior Driven Development technique and can serve for automation of acceptance testing in web engineering. It is also capable of presenting the code in a way that is easy to understand for people without developer skills, which helps to knit a software team together.
Key advantages:
Convenient tool for testing web applications;
Helps bridge the gap between business and engineering employees;
A cucumber community and its school;
Must-have software for large projects.
Weak points:
Great tool for behavior-driven development, however it takes time to adjust it for test automation.
18. Appium
In our automation testing tools list, Appium is a remarkable solution, since all of its functions are focused on the GUI tests of mobile apps. With this kind of a software suite, you're able to automate all QA reviews during the engineering of web, hybrid, and native applications for iOS and Android.
Key advantages:
Open-source software;
Supports different frameworks and programming languages;
Tailored specifically for testing apps on Android and iOS;
Suitable for tiny teams focused on the mobile development industry.
Weak points:
A cumbersome user interface;
No codeless test automation features;
It is worth emphasizing that this tool only supports testing of mobile applications.
19. Kobiton
Another mobile app testing tool on our list is Kobiton. The platform provides many environments for small QA teams and thereby expands their ability to optimize applications for more real-life devices. Kobiton has functionality for both codeless testing and support for all modern frameworks, like Appium, Espresso, or Selenium.
Key advantages:
A good tool for automating UI/UX testing;
Makes possible to check how applications would function on real devices;
All popular integrations are available;
Suitable for teams who want to know how their product will work on specific devices.
Weak points:
Kobiton is designed exclusively for mobile test automation.
20. Virtuoso
Virtuoso is a codeless testing automation platform built with cloud technologies. By utilizing this toolkit, you would be able to automate the functional testing of your web applications via natural language programming and a friendly GUI. The developers of Virtuoso claim that their platform will reduce the cost of test maintenance by 85%.
Key advantages:
Self-healing functionality;
No-code automation for tests;
Cross-browser and cross-device tests;
Suitable for big enterprises and medium-sized companies.
Weak points:
There are no tools for testing mobile and desktop applications.
21. IBM Rational Functional Tester
IBM Rational Functional Tester is a tool from IBM that can be used to automate GUI, functional and regression validation. The software uses ScriptAssure technology to skyrocket the QA workflow. By the way, Functional Tester is capable of acting in conjunction with other tools under the Rational label. IBM Rational suite can come in handy while testing all kinds of software solutions, including web apps
Key advantages:
Tune the tests by means of screenshots;
ScriptAssure technology;
Write scripts using 2 computer languages: Visual Basic .Net and Java;
Suitable for use by skilled QA engineers on large projects.
Weak points:
IBM Rational Functional Tester has only functionality for web testing.
22. Telerik Test Studio
Telerik Test Studio is a CI/CD-friendly automated tool that is an ideal option to test check both native desktop and web projects. This software suite may help your team of QA experts to streamline functional, API, and load testing. Telerik Test Studio is a no-code\code-based platform that presents users an opportunity to exercise visual-based testing by registering actions in any browser.
Key advantages:
Stylish dashboards containing statistics and reports;
Possibility of both no-code and code-based testing;
Consulting and training services;
Suitable for beginners and experienced QA engineers.
Weak points:
For such a rich of functionality you will have to pay a pretty penny, which can be challenging for small agencies.
23. ZeuZ
Zeuz is a test management software that is suitable for creating and performing tests without writing code. The tool can be used on projects related to desktop, mobile and web development. Zeuz test framework has been used even by some Fortune 500 startups. Because of the codeless method, users can quickly create test scripts and reuse them throughout each SDLC phase.
Key advantages:
You can easily master the basic functionality in a few hours;
Flexible notification and reporting scheme;
Integrations with Slack, Gitlab, and Jenkins;
Suitable for many web engineering projects.
Weak points:
Very limited amount of tools for statistics;
No options for low-code automation.
24. Watir
Watir is an open-source library for Ruby that utilizes Selenium. The technological solution can be used to automate testing when developing all sorts of web products. According to the engineers, this tool can be configured to mimic the actions of a real user, namely Watir can click on interface elements, enter text into forms, scroll pages in the browser, etc.
Key advantages:
Completely free open-source tool;
Ruby-focused software testing automation;
The product is getting regular updates;
Suitable for agencies involved in web development with Ruby.
Weak points:
Please note that this tool is designed to work with Ruby solely.
25. Testsigma
In our list of top testing automation tools, we included Testsigma, for the reason that it is a truly modern and growing open-source codeless testing software with a vibrant community. This fully customizable solution will come in handy for projects related to the production of mobile and web apps. By means of Testsigma, you can create test scenarios using text-based self-healing scripts.
Key advantages:
Operates both in the cloud and locally;
The only language you need to know to create scenarios is English;
Repair broken scripts with artificial intelligence;
Suitable for small and medium-sized web development companies.
Weak points:
It's an incredible all-in-one tool. However, if you are looking for something simple and cheap, then it is better to look at other products from our list.
Our Conclusion
As you can see, today the choice of tools for automating testing is fairly huge. It is quite easy to find a quality tool that will fit any requirement. You are free to pick a professional and complex all-in-one toolkit, as well as an intuitive visual- or text-based software testing automation app.
Along with the functionality of the platforms, their prices can also vary. As a rule, more well-known tools may require significant financial investments, while less popular (but no less effective) tools are more budget-oriented. It is also worth mentioning the fact that different solutions have different monetization strategies. So it will be easy for you to choose the application which pricing policy will be more reasonable for you.
We would like to draw your attention to the fact that we have written a free and detailed testing checklist. It will come in handy for all those who are not familiar with testing processes. Let's say you're planning to launch your first website, but don't know how to start testing it. In our checklist, we've answered all the frequently asked questions and laid out all the basics of web testing.
We hope our list is helpful and informative to you, but if you are still in two minds, we strongly recommend that you start with simple and inexpensive tools. Probably at the initial stages of your project their functionality will be more than enough.
DogQ, a codeless testing tool with an intuitive GUI, is one of these budget-friendly and easy-to-learn solutions. Feel free to check out its unabridged free trial right now!