The Revolution of No-Code Development: Taking Your Projects to a New Level
What is the no-code movement today? It provides a variety of opportunities for freelancers, small and medium companies. It became possible to perform simple and complex tasks without the involvement of IT specialists.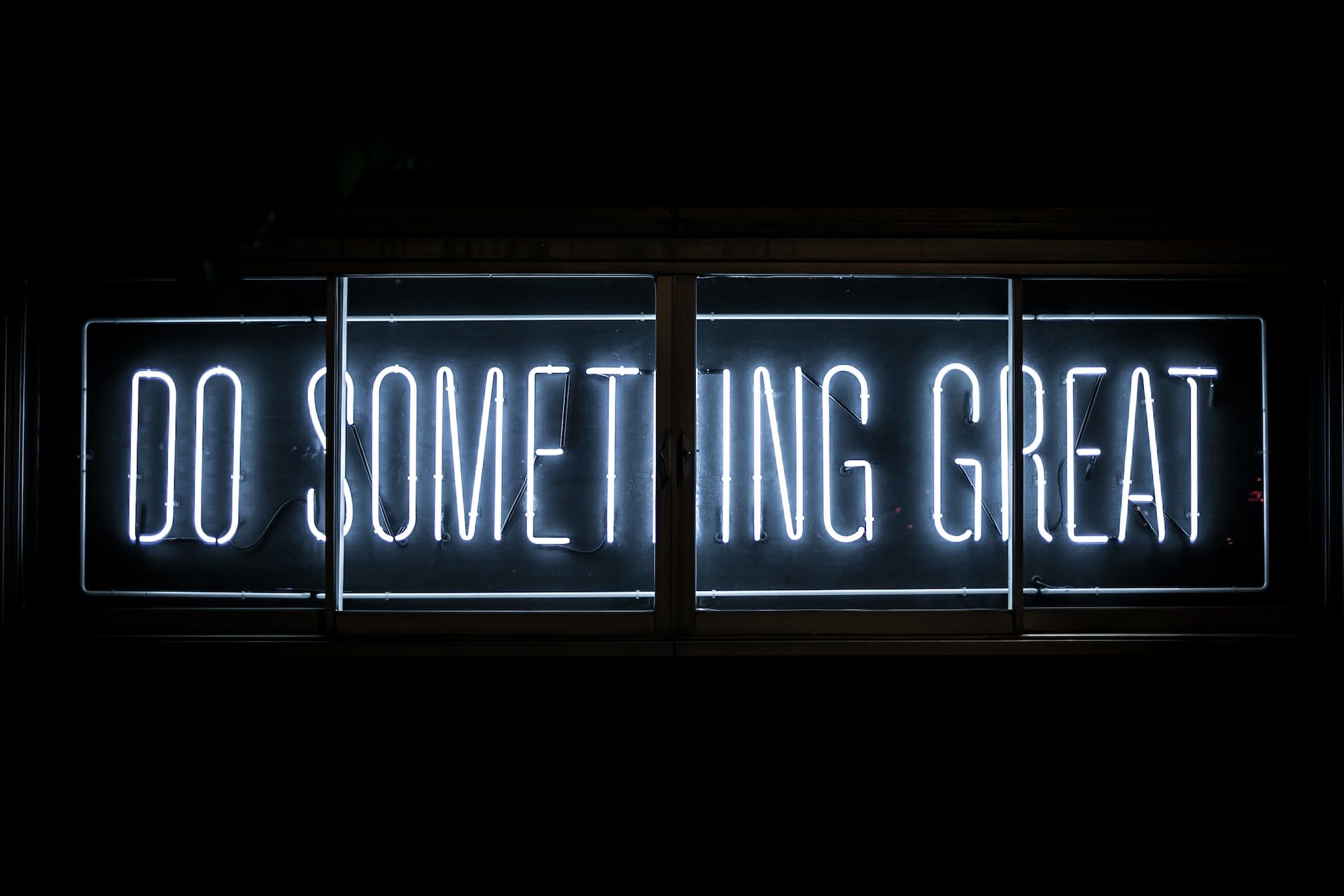 The no-code technology is experiencing a lot of hype nowadays. It's hardly surprising because the no-code movement can empower businesses in unprecedented ways. How far has it got today and what is a possible future for such tools?
In this blog piece, we talk about the difference between no-code and low-code solutions, advantages and disadvantages of the no-code strategy, and various types of such tools for website building, process automation, and other goals.
What is the No-Code Movement?
No-code platforms don't require coding skills to create an application, which means that businesses can no longer depend on IT departments to achieve certain results.
Using no-code tools is similar to drawing a digital picture:
You choose the elements to use or the tasks to complete.
You select design, interrelationships, goals, etc.
You use drag-and-drop interfaces, electronic documents like Google Sheets, and integrations with various cloud-based tools.
User-friendliness and efficiency of such tools may be the primary reason why people choose them for many simple tasks to perform without a technical background. No-code apps are great when it comes to marketing and sales automation needs, MVP development, and small projects for a company's internal needs.
No-Code vs Low-Code: What is the Difference?
In a nutshell, the difference lies in the level of technical competence: no-code is for everyone while low-code is for developers familiar with Javascript, CSS and HTML.
Low-code tools offer graphical interfaces that are more convenient to use, combining them with opportunities for custom code writing.
How popular are both types of solutions and who typically uses them? According to various researches, 25 to 35% of no-coders work for small businesses and startups.
Schools and NGOs also benefit from low-code / no-code movement: about 20% projects rely on these technologies. Even more so, 5 to 6% of big enterprises use low-code and no-code solutions to take the load off the core team and let them focus on more difficult problems.
Let's find out why companies and individuals choose tools that help them create applications without writing code.
10 Benefits of No-Code Platforms
Flexible and fast processes, reduced costs, opportunities for experimentation – all these things draw a lot of attention to a new technology. There are many reasons why individuals and companies use no-code development tools.
#1: Being independent from an IT department: you build user flows and design elements by yourself and do it the way you see fit for your target audience.
#2: Developing projects way faster: it takes 70 to 90% less time to create an app, compared to custom coding.
#3: Experimenting without fear: you can easily build an MVP to experiment and validate your ideas.
#4: Spending less on production: cost reduction is one of the main reasons why people choose no-code technology to build websites and mobile apps.
#5: Enhancing team collaboration: no-code movement allows co-workers with different skills to unite and create together.
#6: Creating great interfaces: you can make graphic interfaces user-friendly and visually pleasing.
#7: Using less hardware: low-code and no-code solutions help reduce the amount of hardware for development and testing processes.
#8: Increasing flexibility: no-code software makes editing of elements much easier and faster.
#9: Making easy integrations: you can add eCommerce tools, payment options and other functionality.
#10: Boosting your creativity: bring any ideas to life and see how they work.
However, any new technology brings certain pitfalls and difficulties. Let's talk about the most typical ones and the ways to overcome them.
3 Challenges to No-Code Development
It would be wrong to consider these challenges as disadvantages. Let's look at them as the flip side of the coin – challenges are inevitable when it comes to a breakthrough technology. Finding solutions to these challenges can benefit not just your experience with product creation but also the whole no-code movement.
Challenge #1: Customization
When you are using a no-code solution it would be impossible to improve components inside the system. If your business has specific needs, you have to adapt to limitations.
Possible solution:
Using low-code development tools and the help of developers to build custom components and add out-of-the-box features.
Challenge #2: System Integration
When you use several applications for digital transformation of your company's workflows, the use of no-code development can be tricky. At some point, you will have to sacrifice either integration or development speed.
Possible solution:
Considering different options when you choose a platform, because some of them can offer new integrations for your business needs.
Challenge #3: Data Security
This can be a significant challenge to low-code / no-code movement in the future, with platforms offering various integrations with third-party services.
Possible solution:
Choosing a trustworthy vendor via reviews and always keeping cyber security in mind.
Now let's talk about different ways to use no-code technology and gain excellent results.
Types of No-Code Tools for Your Business
Despite some challenges to application of no-code technology, there are a variety of ways to use it to your advantage. For example, you can:
Build websites and mobile apps.
Boost your activities in marketing.
Streamline project management and analytics.
Use new technologies for automation.
Enhance onboarding experience and customer service.
Create tools for voice recording, transcription, making summaries, etc.
Let's discover four large groups of tools playing a significant role in the current no-code movement. We will make examples of interesting platforms you can check out.
No-Code for Automation and Collaboration
Zapier is an online platform that helps automate simple business processes by connecting different web applications your company works with.
Airtable is a tool for convenient collaboration. Teams benefit from its cloud-based functionality, user-friendly spreadsheets and powerful databases.
Shopify is a fantastic tool for automatization of eCommerce processes, including shipment, payments and promotion.
DogQ is a platform for automated testing. It allows non-technical specialists to check websites and find performance issues and UX problems.
No-Code for Marketing Needs
Simplified is a marketing tool with AI-based features that supports copywriting, editing, content design, creation of graphics and videos, and social media publishing.
Insycle is a solution for data management and preparation for analysis. It also integrates with HubSpot, Mailchimp, and other marketing tools.
ChatGPT is an AI-driven tool that uses natural language processing to create personalized content and answer customer questions.
Screaming Frog is a solution for search engine optimization, scanning your website for weak spots that need improvement.
No-Code for Payment Processing
TillyPay is a tool for creating payment pages with convenient checkouts for customers and sellers.
Stripe is a reliable payment tool to integrate into your website. It's used by companies of all sizes and from various industries.  
Chargebee is a service for managing B2B subscriptions.
No-Code for Making Websites and Mobile Apps
Carrd is a tool that allows you to build user profiles, landing pages, and other simple web projects.
Bubble is a platform for building various projects like SaaS solutions, marketplaces and CRM systems.
Adalo is a tool that allows you to create progressive web apps and native apps for iOS and Android.
Glide is a solution for developing no-code mobile apps with the help of a simple spreadsheet with data.
Future of No-Code Development
What is the no-code movement today?
Low-code and no-code development tools streamline digital transformation and create opportunities for everyone, especially small companies and people who are new to web and mobile development. The purposes of both types of tools are very similar: to make software development and process automation more flexible and accessible.
Without doubt, no-code solutions will evolve in the nearest future and adapt to whatever challenges the businesses face.
---
Related Posts:
Common Mistakes in No-Code App Development and How Testing Automation Helps Fix Them. No-code app development is popular today, but inexperienced developers can make mistakes.
Best No-Code Automation Tools for Startups. The list of the top no-code automation tools for startups, which can optimize your internal process with minimum resources involved.
6 Essential Skills You Need to Become a No-Code QA Specialist. Do you want to become a QA specialist but not sure what to learn? Explore all the necessary skills of a top no-code QA engineer and the essence of Quality Assurance.