20+ Best UI Test Automation Tools
We have made the list of the 20+ best UI test automation tools. Check out these ultimate UI test automation tools for web, desktop, iOS and Android projects.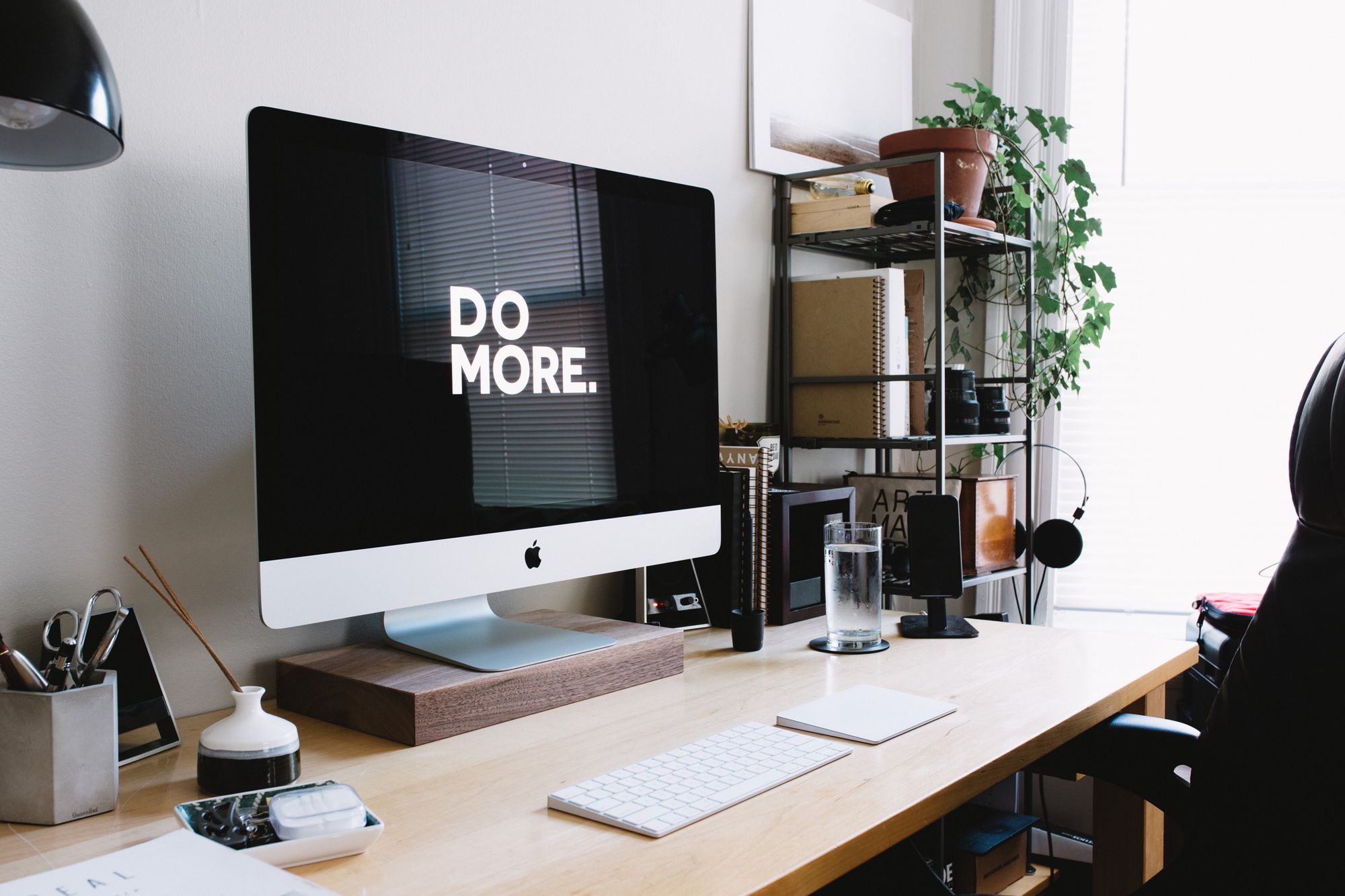 We kindly invite you to take a look at the best UI test automation tools for 2022. In this article, we've not only collected the pieces of user interface testing automation software that deserve your attention but also described in detail why you should take care to implement such a solution in your software engineering routine.
What Is UI Testing?
The astonishing universe of user interfaces is inhabited by the most intricate and bizarre design solutions. Those interfaces may vary depending on the industry. For example, the UI for financial services will necessarily differ from the interface of some eHealth solutions. The designer's final result is also influenced by the brand's unique traits, currently popular trends, a chosen platform, marketing needs, and many other factors that ought to be taken into consideration.
According to recent surveys, approximately 65% of customers are willing to abandon a brand if they realize that the company does not care about its clients. One of the most apparent manifestations of a company's customer-centric approach is well-thought-out UX and UI designs. The truly handy and pixel-perfect design of a software product clearly signals to potential users that their comfort is a company's top priority.
In order not to lose face having released a product with a lopsided GUI, developers should pay due attention to checking user interfaces. This procedure includes inspecting all interface elements (such as colors, fonts, buttons, menus, forms, and so on) for defects. Usability testing is the key to an impeccable user experience, which in turn can significantly skyrocket any brand's loyalty rate.
Why You Need UI Test Automation Tools
To drastically streamline the entire development process, engineers make use of ready-made libraries consisting of pre-prepared graphic components. Material UI is a prominent example of such a suite that is jammed with a great variety of UI elements. QA specialists, in turn, resort to desktop, mobile, or web UI test automation tools to swiftly yet thoroughly check the performance of these solutions.
Nowadays, you can't do without proper GUI quality control, since UI and UX testing plays an extremely important role in the success of any present-day product and service. According to the latest research, 70% of buyers weigh up their loyalty to your business based on the quality of your website's UI and UX. Therefore, it is vital for enterprises to be meticulous in all aspects of the GUI when developing a website for their company. The situation is similar with other software products, whether it is a mobile application or some desktop software.
It is impossible to test the user interface nicely exercising only a manual approach. In turn, automation tools by themselves are also not capable of ensuring the ideal quality of the final product. However, the combination of the two approaches allows you to maximize the test coverage and at the same time maintain an adequate assessment of the state of the product, which can only be provided by a QA engineer in person.
To make it easier for you to choose a tool that suits your specific needs, we have compiled a very diverse list of the best UI test automation tools. Just cast a glance at it – we are pretty sure that you will find a couple of useful solutions there.
20+ Best Web, Desktop, iOS, and Android UI Test Automation Tools
In the list of test automation frameworks and applications given below, you can easily find two dozen various solutions. During the selection of automation testing tools, we did not adhere to some strict rules or limits, so all items have different functionality and stick to dissimilar pricing policies. However, with all their diversity, the presented products cohere around one fact – they certainly deserve the attention of anyone who deals with UI development and testing.
We also should put a tiny remark here, that although this is a numbered list, we see all the tools as noteworthy options.
So, with no further ado, let's look through the list of best UI test automation tools for 2022 according to our experts!
1. DogQ
DogQ is a codeless test automation tool for QA beginners, freelancers, and small startups. This tool allows you to create all sorts of test scenarios without coding, so even the owners of small eCommerce websites will be able to test the performance of their platforms.
DogQ is a tool designed specifically for people without a technical background, so it has a friendly text-based interface that allows you to test web solutions like a breeze.
Prices: DogQ offers customizable pricing plans, and the cost of the product depends on how much testing power you need right now. Feel free to contact DogQ consultants – they will help you choose the optimal amount of run-steps. Also pay attention to the free trial!
2. Katalon Studio
Katalon is a feature-rich testing platform that is extremely popular among modern developers. Katalon can easily boast amazing functionality, so it has plenty of UI test automation tools to offer, including a handy recorder that allows you to create scripts in a zero-coding manner. This solution is suitable for checking user interfaces of mobile and web-based applications.
Today, Katalon is a GUI testing tool that is adored by both beginner QA engineers and truly experienced QA experts. The platform has a tremendous toolkit for all intents and purposes. However, the simplest UI test can be created by means of Katalon in just 5-10 minutes without much of a hassle.
Prices: Katalon has several versions with different feature sets, so the cost of licenses for a year can be from $1,499 to $1,899. The product also has a free version.
3. Rapise
Rapise is a tool for user interface testing automation, which is suitable for testing web-based projects, as well as mobile and desktop applications.
This software has a spreadsheet-based interface through which you can quickly edit test scenarios. However, if necessary, the functionality can be extended utilizing your own JavaScript code or some 3rd party libraries.
Prices: one Rapise license will cost you $2,499 for the first year. You can make use of a free trial period for this UI test automation tool for 30 days.
4. Tricentis Tosca
Tricentis Tosca is an APIs and UI test automation tool that utilizes the model-based philosophy in its testing mechanisms and algorithms. Also, through this platform, you can run tests that were compiled on the basis of the risk evaluation technique.
This platform has many valuable integrations that could help enhance CI/CD practices in your software development team. Tricentis also makes ample use of AI-based technologies in their test automation product for such features as self-healing scripts and computer vision.
Prices: since the company provides a complex product, the price tag may differ from case to case. For this reason, it is best for you to contact Tricentis yourself to get up-to-date pricing information.
5. Squish
We have included Squish in our list of best UI test automation tools because it is the best QT GUI testing tool in our opinion. This application for streamlining QA processes supports cross-platform testing and has record-and-playback functionality. With Squish, it is easy to automate all your activities related to functional testing and regression testing.
In addition, the platform supports several popular programming languages for composing test scripts, like Python and JavaScript. This GUI testing tool also implements optical character recognition functionality and visual-based validation features.
Prices: the cost of Squish depends on how many instances and test runs you actually need. Before buying, you can check out the free trial version of the system.
6. Test Studio
Test Studio is one of the most favored options among all available WPF UI test automation tools. The platform created by developers from Telerik makes it real to test interfaces built by means of the Windows Presentation Foundation framework in a quick and easy manner.
With Test Studio you can swiftly create tests of different types and you do not need a high level of technical skills – the user is free to use the point-and-click approach when writing scenarios.
Prices: the cost of a perpetual license starts at $2,499. You can also buy additional plugins which price tags range from $349 to $4,999.
7. AutoIt
AutoIt stands out from other UI test automation tools since it is a computer language first of all. It was developed more than 20 years ago, but its new versions are still being released because AutoIt is actively utilized by the software engineers dealing with desktop applications' interfaces on Windows OS.
Using this computer language, you can simulate keyboard input, as well as mouse movements and clicks, which in turn opens up endless possibilities for testing GUI desktop software.
Prices: it is freeware, which you can download from the official website free of charge.
8. QF-Test
QF-Test is a versatile solution for QA engineers that will allow you to test the GUI of web platforms, Android applications, and desktop software (Linux, macOS, Windows). In addition, if necessary, with the help of this app, you can even test PDF documents.
You can also use a debugger with your test cases and thus easily change variables during test runs. This tool is extremely simple and won't take long to learn, so even people without programming skills can master it.
Prices: the product starts at €1,045, but you can try its demo. The trial period is 4 weeks for companies and 1 week for freelancers.
9. Ranorex Studio
In our list of best UI test automation tools, Ranorex is another all-in-one solution – the platform is suitable for web, desktop, and mobile testing. A key feature of the product is the presence of numerous integrations required by modern engineers and testers (incl. Jenkins, Bugzilla, TestRail, SQL, Git, etc.).
The tool implements record and playback functionality that will appeal to people without a vast technical background. Ranorex also has proper QA automation solutions for object detection, capturing bugs on video, and healing broken scenarios.
Prices: on the company's website you can find a free demo version with all the functionality. The actual cost of the product can be obtained by a direct request.
10. AscentialTest
AscentialTest is a platform that allows you to automate user interface tests for Windows applications as well as web-based solutions. AscentialTest stands out among similar automation platforms since it can be used to test the apps produced with the PowerBuilder technology.
When developing this solution for automation, AscentialTest's engineers focused on the convenience of keeping test cases up to date. For this reason, the whole process of writing tests is structured in such a way that the user writes steps based on objects, and not on the GUI itself. It helps scenarios remain relevant for a longer time.
Prices: the pricing info about the AscentialTest license for your particular case can be obtained from the manufacturer. You can also take a look at the free demo version that is available on the company's website.
11. SilkTest
SilkTest is a platform that will appeal to both web testing and mobile testing specialists. This automation tool allows you to run and edit scripts written by means of the Selenium framework. SilkTest can also make your day since it has multiple CI/CD integrations, which can fast-track many product development procedures.
In addition to the ability to operate with Selenium tests, this platform can grasp your attention with a set of useful simulations, as well as cross-browser and cross-platform testing capabilities.
Prices: before buying, you can take a look at the free trial of the product. The current cost can be checked with a sales representative.
12. Selenium WebDriver
As you may know, Selenium is a popular framework among QA specialists. There are plenty of test automation solutions that are based on it. However, you may also enjoy tools that were built directly under the auspices of the Selenium Project.
For the purpose of testing user interfaces, a tool called Selenium WebDriver will suit you the best. This software suite will help you create tests right in the browsers and automate them in one go.
Prices: it is open-source software, so why not give it a try?
13. Espresso
Among all Android UI test automation tools, Espresso is worth mentioning, because it is a tool developed by Google itself.
The framework allows you to create tests for validating the GUI of Android applications in the shortest possible time. Espresso doesn't take long to get familiar with since it is a pretty tiny framework. However, the tool can be customized to help you achieve maximum efficiency utilizing it on your projects.
Prices: this is an open-source Android GUI testing tool, feel free to check it out right away!
14. Detox
While on the subject of Android UI test automation tools, let us mention Detox.
This is a simple tool for working with native Android applications that allows you to run tests directly on devices. Detox has integrations with major CI/CD platforms such as TravisCI or Jenkins. The only major disadvantage is that at the moment the platform does not fully support the testing of iOS applications on Apple devices.
Prices: you can use Detox free of charge.
15. Test Project
Propose your QA team to try TestProject. Among numerous iOS UI test automation tools, it gives the impression of a worthful and reliable product.
This all-in-one platform may come in handy when testing any software projects, including the Web and API. However, if you are looking for something for an iOS development project, then this is definitely a sound tool. TestProject is capable of running tests locally or in the cloud. It also has a zero-code recorder, some mirroring functionality, and many other useful features.
Prices: at the moment, you can get a totally free account for this tool.
16. TestComplete
When discussing the ultimate UI test automation tools, TestComplete cannot be ignored. More than 20 years ago, SmartBear engineers set out to create all-in-one automation software. As a result, they came up with a tool that is still popular today.
TestComplete is suitable for testing web-based platforms and applications on desktop and mobile operating systems. The main feature of the product is a set of built-in tools that facilitate the process of creating and editing cases.
Prices: you can find a 30-day trial version on the SmartBear website.
17. Watir
Watir is a popular framework for testing web-based applications. It is built by means of the Ruby libraries and Selenium itself.
Many web developers will find this toolkit useful because it allows you to use scripts to automate actions inside the browser, thus simulating the actions of a real-world user. Watir supports all popular Internet browsers (including Internet Explorer, which is pretty obsolete yet widespread in 2022).
Prices: Watir is one of the open source web UI test automation tools, so it's totally free to use.
18. Blisk
Blisk is a feature-rich test automation software that focuses on cross-device tests. This tool supports QA automation for both mobile projects and desktop solutions. Blisk will suit testers dealing with web development too.
A distinctive feature of this tool is the presence of more than 50 virtual devices with different operating systems on which you can check the performance of your project. Blisk will also let you compare these simulations side-by-side for the most comprehensive experience possible.
Prices: the cost of an annual license for one user is $101.90.
19. Ghost Inspector
Ghost Inspector is a tool that was created exclusively for testing simple websites, complex web applications, and various web-based projects in general.
The toolkit has a web test recorder and a zero-code editor that will make it easier for beginners to create and update cases. However, if you are an experienced QA engineer, then the ability to write custom scripts in JS has been implemented just for you. In general, the functionality of the product is able to suit any testing specialist.
Prices: the cost of an annual subscription to a team of 5 people will cost you $1,068.
20. Puppeteer
Puppeteer is not quite a standard tool, because it is a library for Node by means of which you can control Chrome. This library allows you to automate all actions in the browser that can be performed manually. Therefore, Puppeteer is a good option for automating some of your GUI testing activities.
The tool itself is quite minimalistic, however, to operate it, you need to have at least a little experience in programming and know the basics of JS. Otherwise, there is no excuse to pass by this library.
Prices: this is an open-source solution developed by Google. Anyone can use it for free.
21. Eggplant
In our selection of UI testing tools, Eggplant is one of the sophisticated and professional tools for QA automation in all its manifestations. Probably such a tool may be of interest to medium and large software agencies.
Eggplant has extensive AI-powered functionality and no-code test editors, which allow you to quickly and effortlessly create high-quality case sets for all occasions. This testing system can also interact with various operating systems.
Prices: Since Eggplant is a complex and flexible system, the cost may vary depending on your requirements.
Our Conclusion
As you can see, there is a huge variety of tools that can help you and your QA team test user interfaces faster and more thoroughly. All you have to do is choose the system, the functionality, and the cost of which you like the most.
We understand that even with a detailed guide at your disposal, making a choice may not be so easy. Therefore, if you are still in doubt, then try DogQ, the easiest-to-use, zero-code QA automation tool. DogQ is a cloud-based solution, so you can create and run tests from any browser without downloading and installing a toolkit.
By the way, right now you can get a free trial of DogQ with 1000 run steps.